There is nothing I dislike more than people who are 100% certain they are right all the time. Who have such fixed mindsets that they cannot even entertain the thought that others might think or feel differently, or that others might be right and they might be wrong, or that others might be right in their own way.
Bertrand Russell was well aware of this when he remarked: 'The whole problem with the world is that fools and fanatics are always so certain of themselves, and wiser people so full of doubts.' I have often wished I could be more on the side of fools and fanatics rather than as indecisive as moral philosophy professor Chidi from the TV show The Good Place, but then I console myself that Bertrand Russell also said: 'In all affairs it's a healthy thing now and then to hang a question mark on the things you have long taken for granted.'

What prompted all this musing? Well, the current political situation across several countries, for starters, where it appears that clueless and cruel leaders can utter the most outrageous statements without the slightest shadow of guilt or remorse. That is because they feel no remorse or guilt: they are breathtakingly sure of themselves and in love with themselves, believe they are always right and that the opinions of others simply do not matter, because the others are not as clever or wonderful or worthy as themselves and therefore not worth listening to.
The recent trip to Romania with its avoidance of political discussion with my parents (and other acquaintances) and of course the ongoing battle about financial settlement with Wet Blanket further crystallised this feeling. I am sure I too have a sense of righteousness about certain moral principles (not killing, except in the fiction I write, would probably come pretty high on the agenda, for example, as would not hurting other people – these are non-negotiable red lines). Beyond, that it's dangerous when your own ideas and principles trump everyone else's and make you blind and deaf to any other views, and it's painful to see this in people whom I once loved or still love, who are highly educated, who have travelled the world and have been given every opportunity to think broadly, deeply and cross-culturally. While most of it seems to be a conflict between generations, I have heard younger people come out with such blanket statements as well. Here are some of the things I've heard in recent weeks which have disturbed me profoundly:
Watching Fox News documentaries on TV about Soros and the Jewish conspiracy to destabilise democracy in the US and commenting: 'Ah, the Hungarians have cottoned on to this guy and kicked him out of their country. When will we wise up?'
'Our Greek Orthodox Church is being weakened by those loose Western values, we are at war with those liberals who need to fill their churches with jazz concerts in order to survive.'
'At least Putin knows how to deal with those capitalists who just want to come in and buy up the country.'
'Who could possibly be against declaring that marriage is something that should only exist between a man and a woman? They'll be wanting to adopt children next and a child needs a proper family.' When I said that what happens in the bedroom is no one else's business, the reply is: 'But they are not content with leaving things in the bedroom. Are they teaching them about homosexuality in schools in England as well? Because this is what is happening here: they are trying to brainwash young children with their sick mores.' When I interjected that I don't think anybody became gay because they were talked into it, another person said: 'You are right: it's inborn. It's a disease.'
'I don't understand all this #MeToo and Kavanaugh fuss. Let's face it, there are some fundamental biological differences between men and women. Men are just genetically programmed to be competitive and aggressive, cheat and spread their seed as widely as possible. Women have known this since time immemorial and should just learn to protect themselves. As for that CERN professor who said women are not as good at physics and maths as men, which is why there are fewer of them in this field? Well, that's absolutely true – that's why it's been so hard for me to meet women at work.'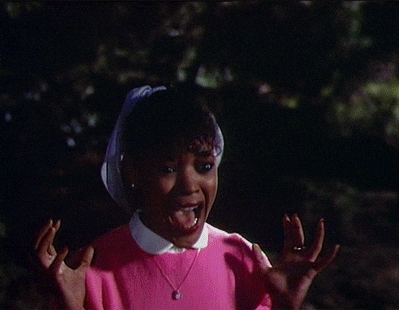 I have spent a lifetime trying to argue with such people and their ideas. Often calmly, occasionally losing my temper and flouncing off. But there is no arguing with these type of people and I cannot realistically expunge them out of my life. Recently, I've resorted to the 'bite your lip hard and run away to count to ten' strategy. However, counting to ten has turned into counting to a hundred, stress and insomnia. All I can do is resolve not to allow these people to upset me in the future as much as they have done in the past and use all the material in my fiction in future.